Meet Your New Favorite Smart Watch Bands
Super Cute, Sooo Comfy & Very On Trend!
Meet Your New Favorite Band! Comfy, Looks Great, & no Sweating Like The Silicone Bands.

The Original Scrunchie Watch Bands
Made From The Finest Cloth & Best Quality Watch fixtures.

For Apple Watch. Fitbit & Samsung Gear

See How Many Compliments You Get!
When you bring together two things your crazy about your Apple Watch & your love for scrunchies you have a little piece of fabric with some elastic that will have such a positive impact on your mood...
Each morning you'll enjoy nothing more than picking out one to match with your outfit, and you'll wear them so often that you'll become a "scrunchie band enthusiast"
It's all looking fresh again and you Scrunchapple is perfect to wear as a bracelet on your wrist to compliment your outfit.
You're a scrunchie band girl now, and there's no going back!...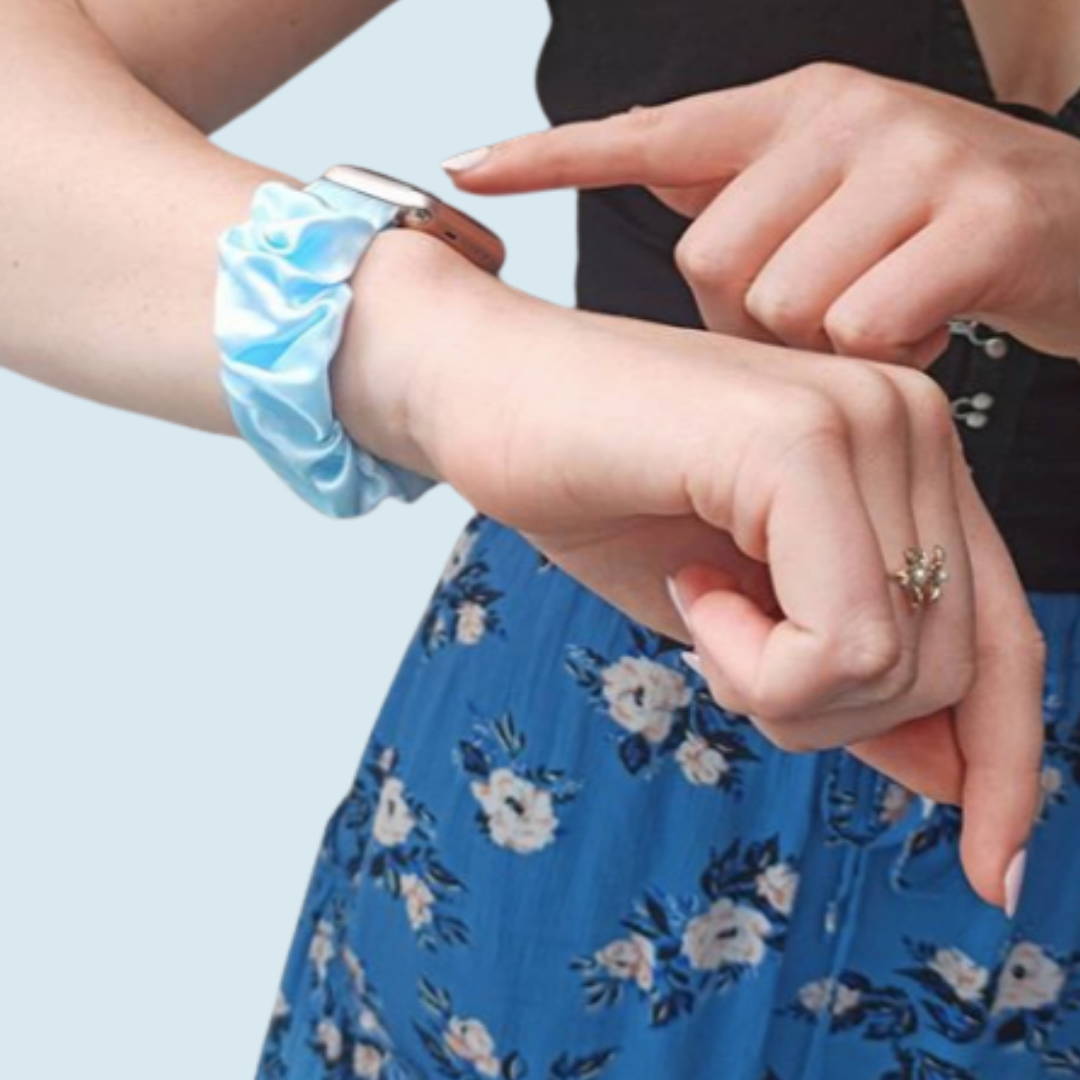 The Biggest Collection In The World
With Over 120 Designs & Over 40 Solid Colors
To Match Your Taste, Mood Or Outfit!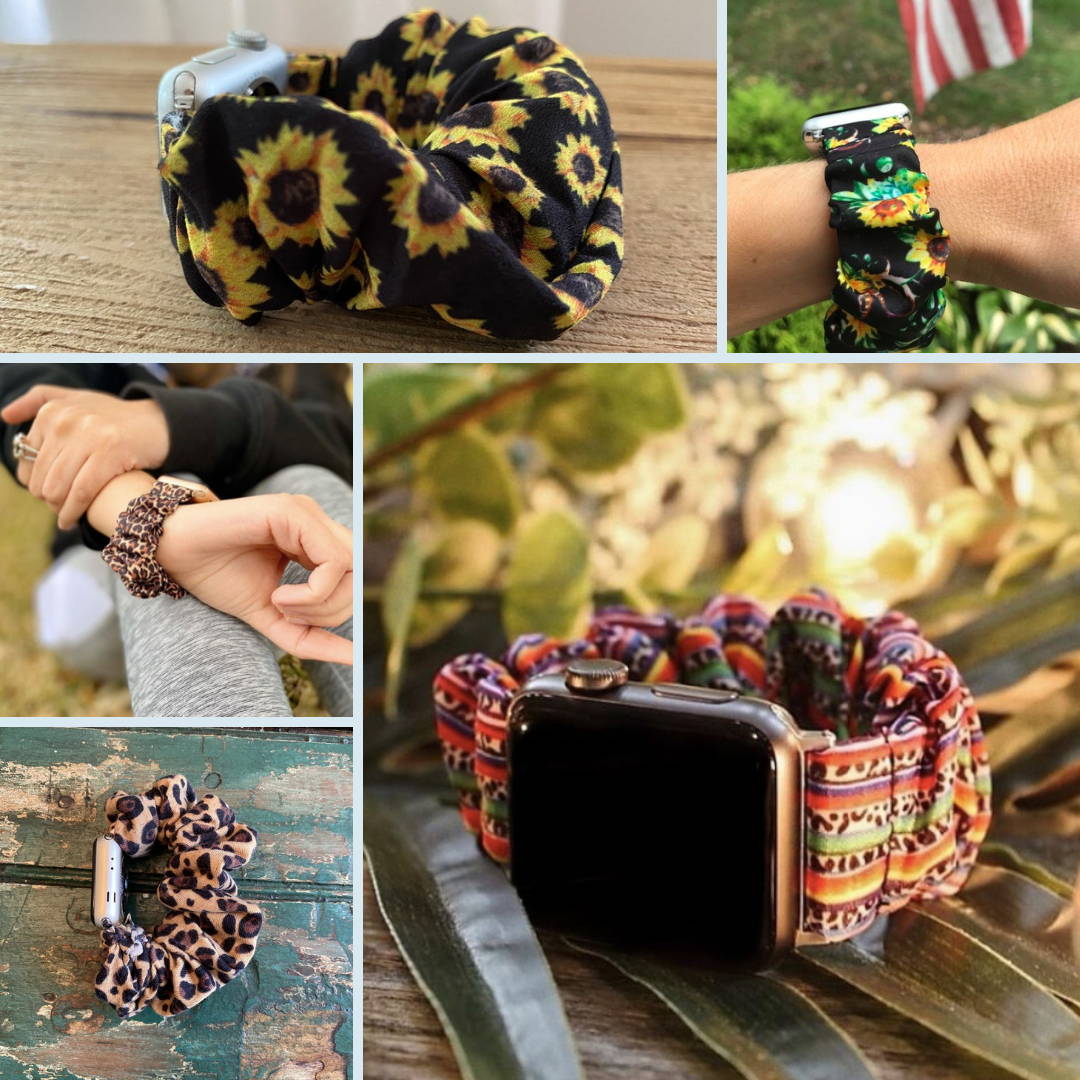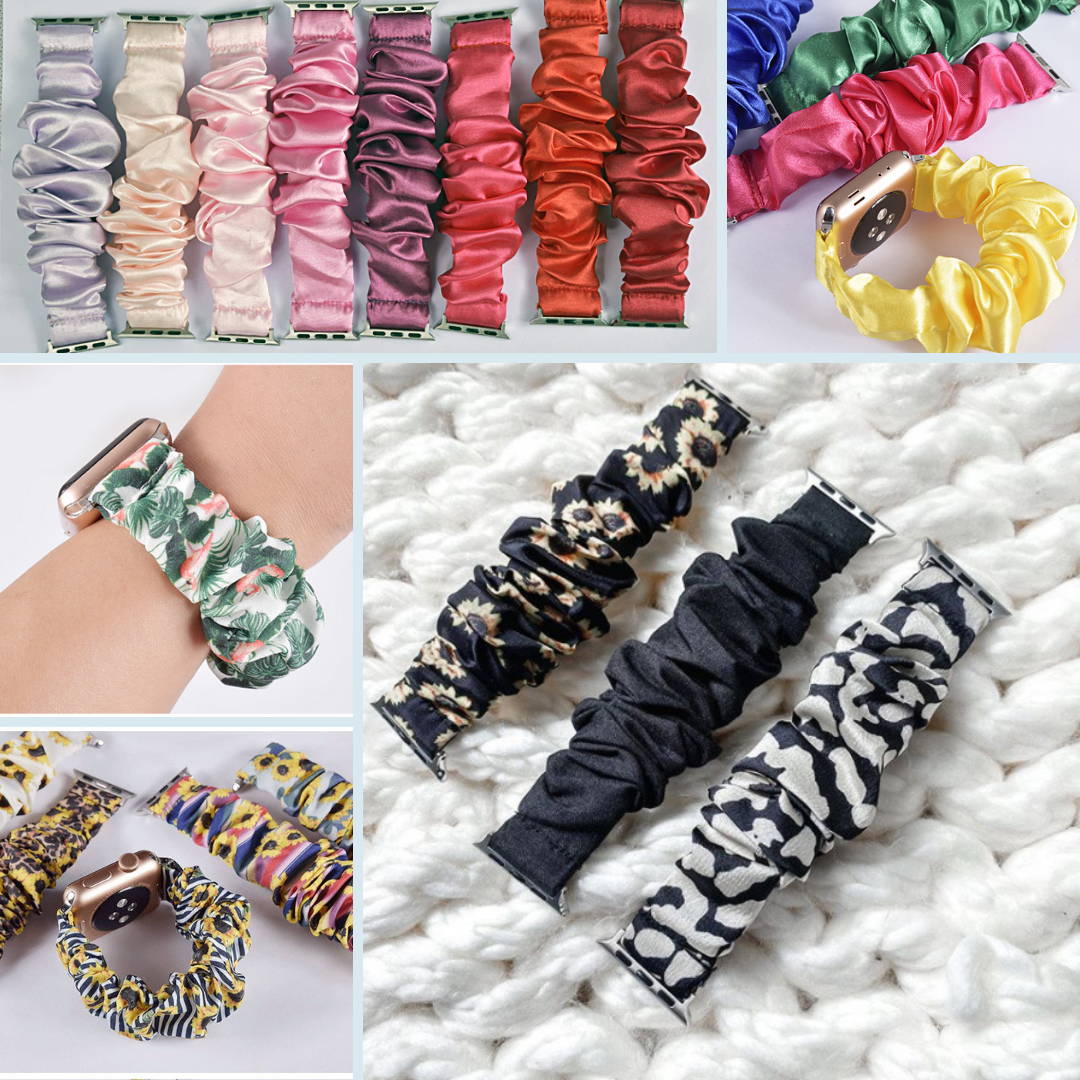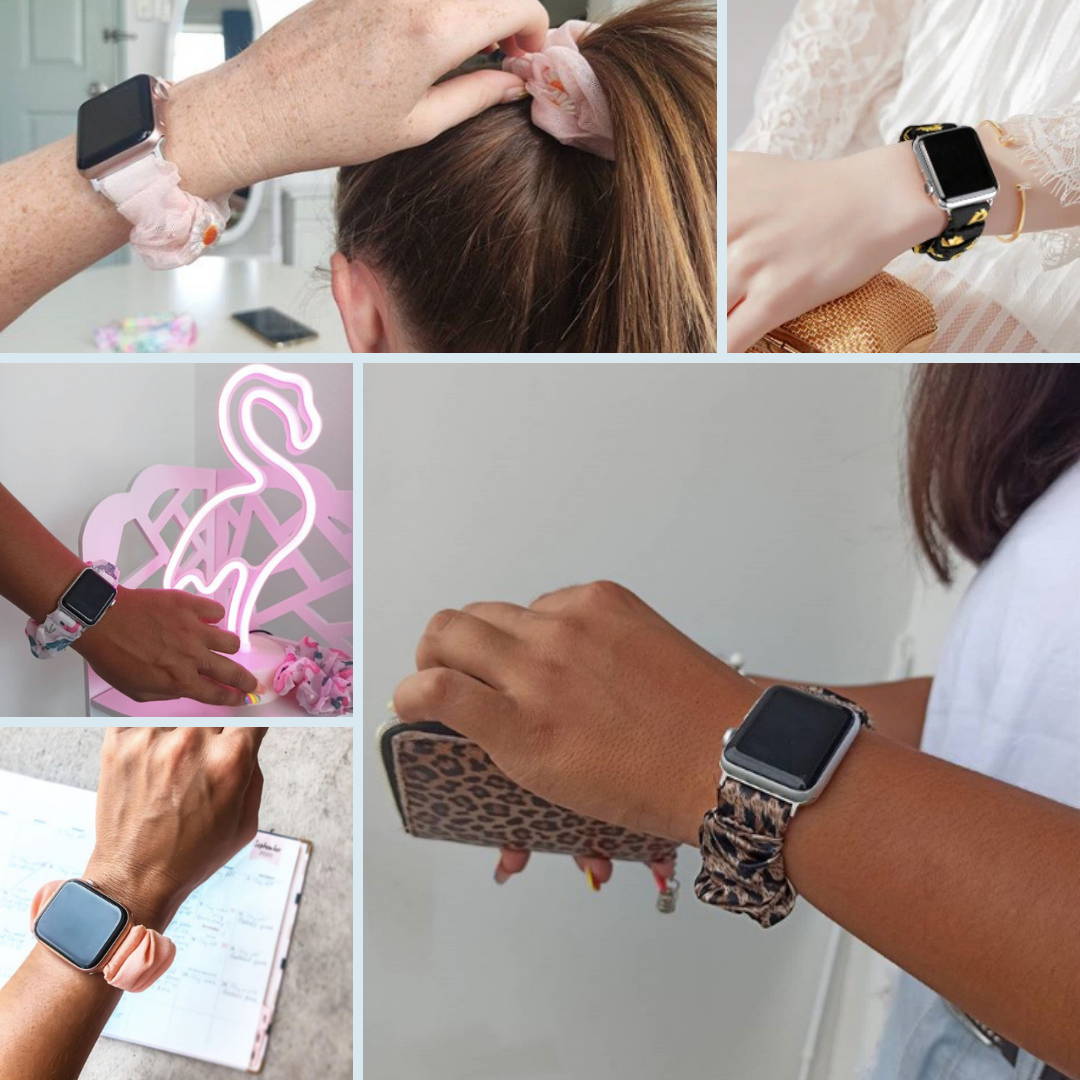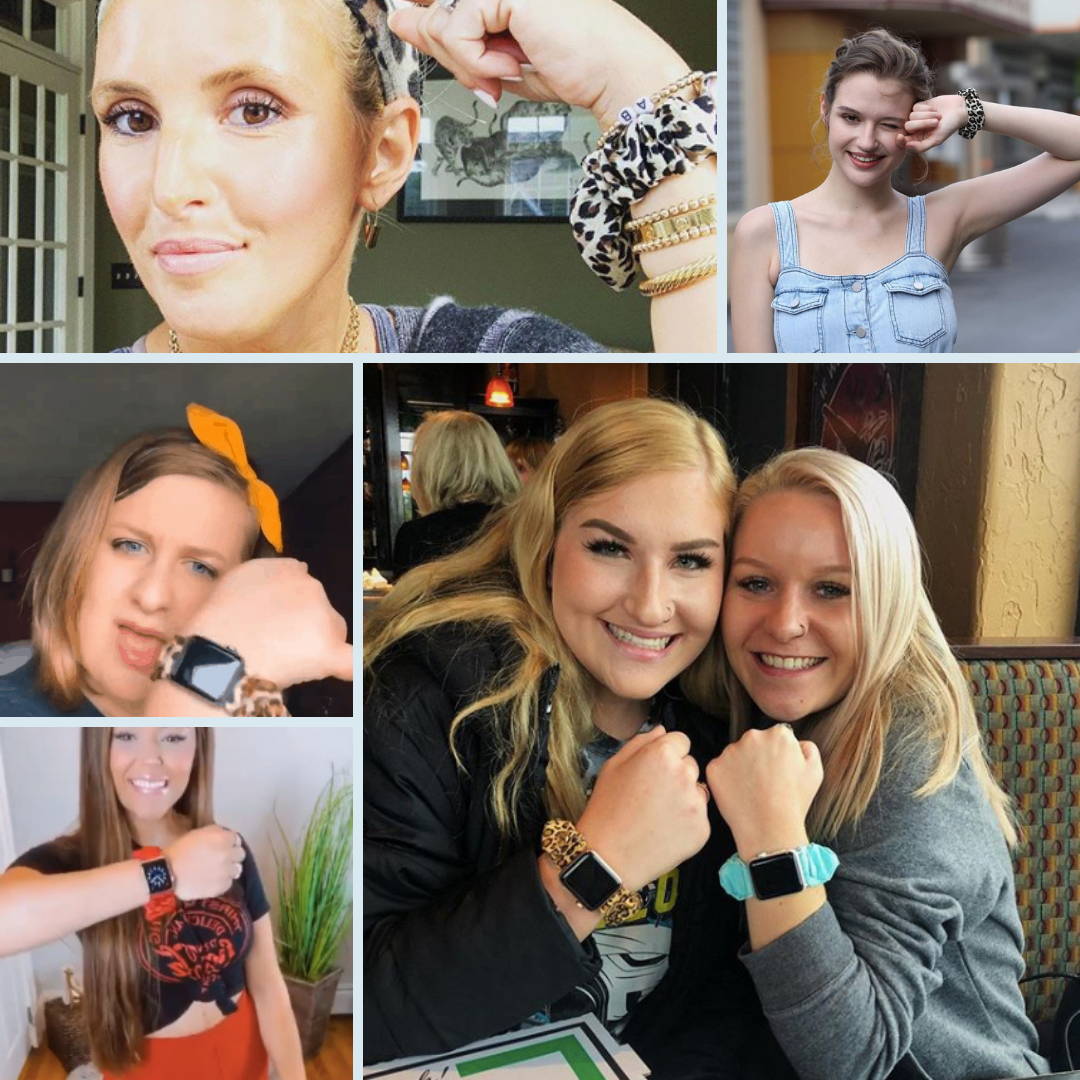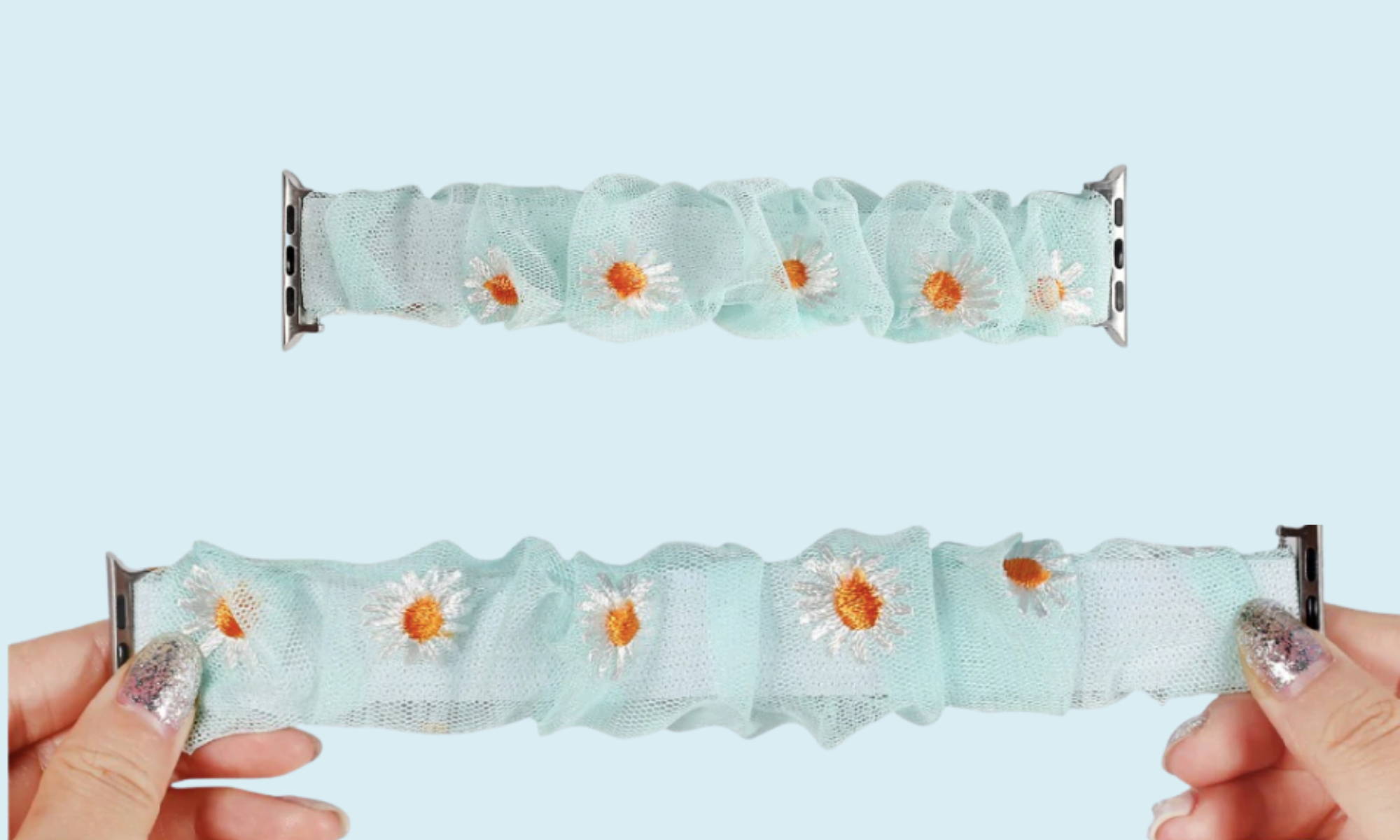 Elasticated & Designed To Fit Virtually Any Wrist Size 5.3 Inch Relaxed - 9 Inch Tense
" love it, so comfy and cute, very on trend! Fast shipping too. Much better than the icky uncomfortable itchy standard silicon bands!
" I was unable to wear my Fitbit for over a month because every band I tried gave me a rash. This one DOES NOT. I am so excited"
Game Changer Compliments everyday!
"I love my watchband! I get compliments everyday and 2 of my friends have placed orders! The band is comfortable, not too tight!!! Plus it's super cute! Will definitely order again!
Fulfilled In The USA With Speedy Worldwide Shipping
30 Day No Quibble Money-Back Guarantee  
Fast & Friendly Top-Notch Customer Service