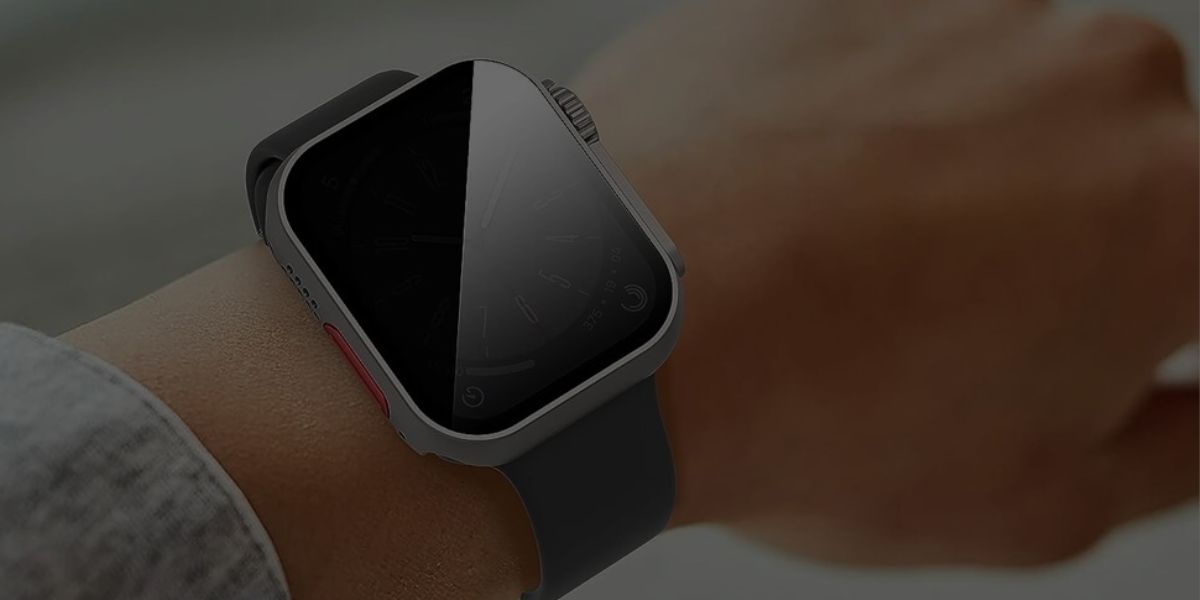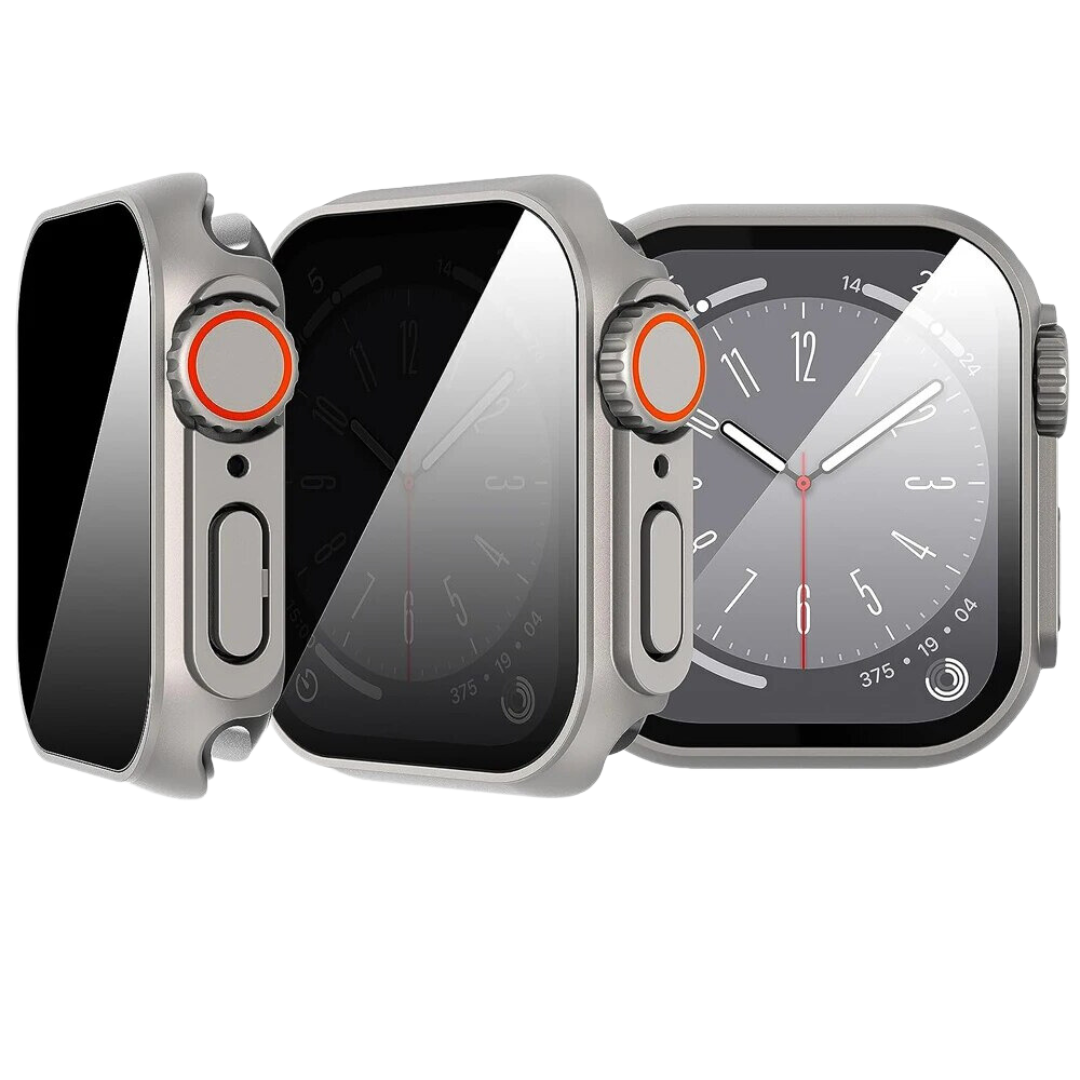 Upgrade To The Ultra Look Now With Anti-Spy Privacy Screen
Ultra Upgrade Case With Privacy Screen
Regular price
$29.95 USD
Sale price
$14.95 USD
Unit price
per
Exclusive To Us: The Unique Only Ultra Upgrade Case With Anti-Spy Privacy Screen Experience!

Turn that reliable Apple Watch into a show-stopping Apple Watch Ultra with a quick snap! Out with the old, in with the chic. Heads will turn, guaranteed.
Ultimate Privacy Shield: Dive into top-notch Anti-Spy protection. Keep those prying eyes away, enjoy undiluted clarity, and touch sensitivity as if there's nothing there.
Diamond-Tough Protection: Our tempered glass case isn't just about looks. Think rugged, think indestructible—your watch is wrapped in safety.
No More Smudges: With Mothca Matte Glass, bid farewell to greasy fingerprints. Crystal-clear views, every single time.
Enhance. Protect. Privatize. Upgrade to a world where your watch isn't just a gadget, it's a statement. Treat your watch to the best - and turn heads while you're at it.
Share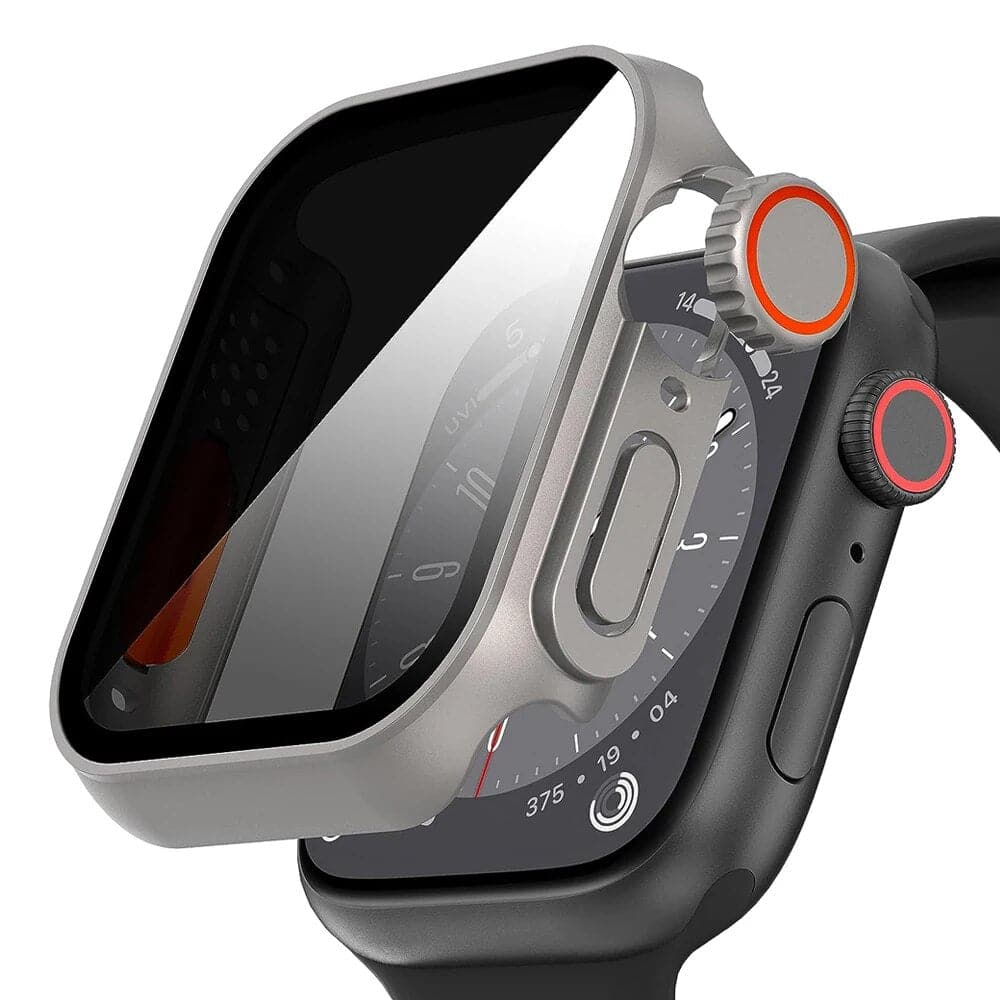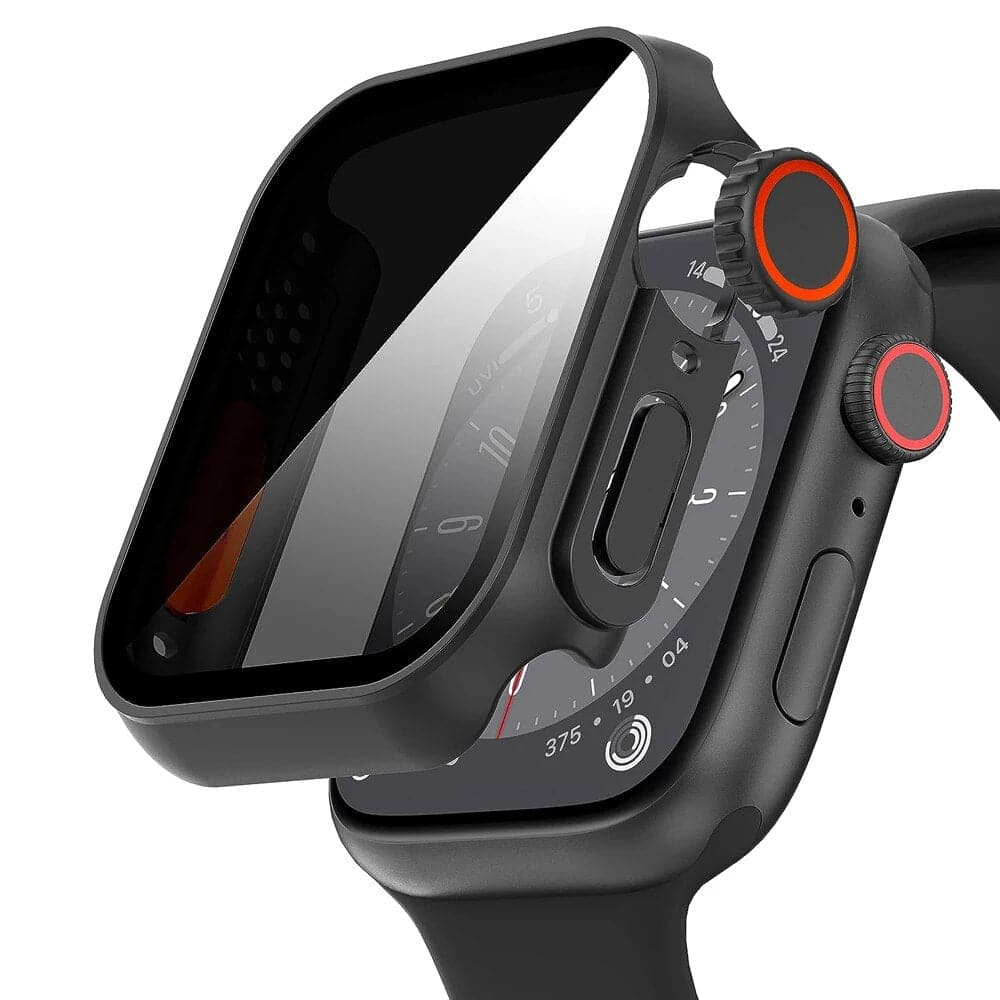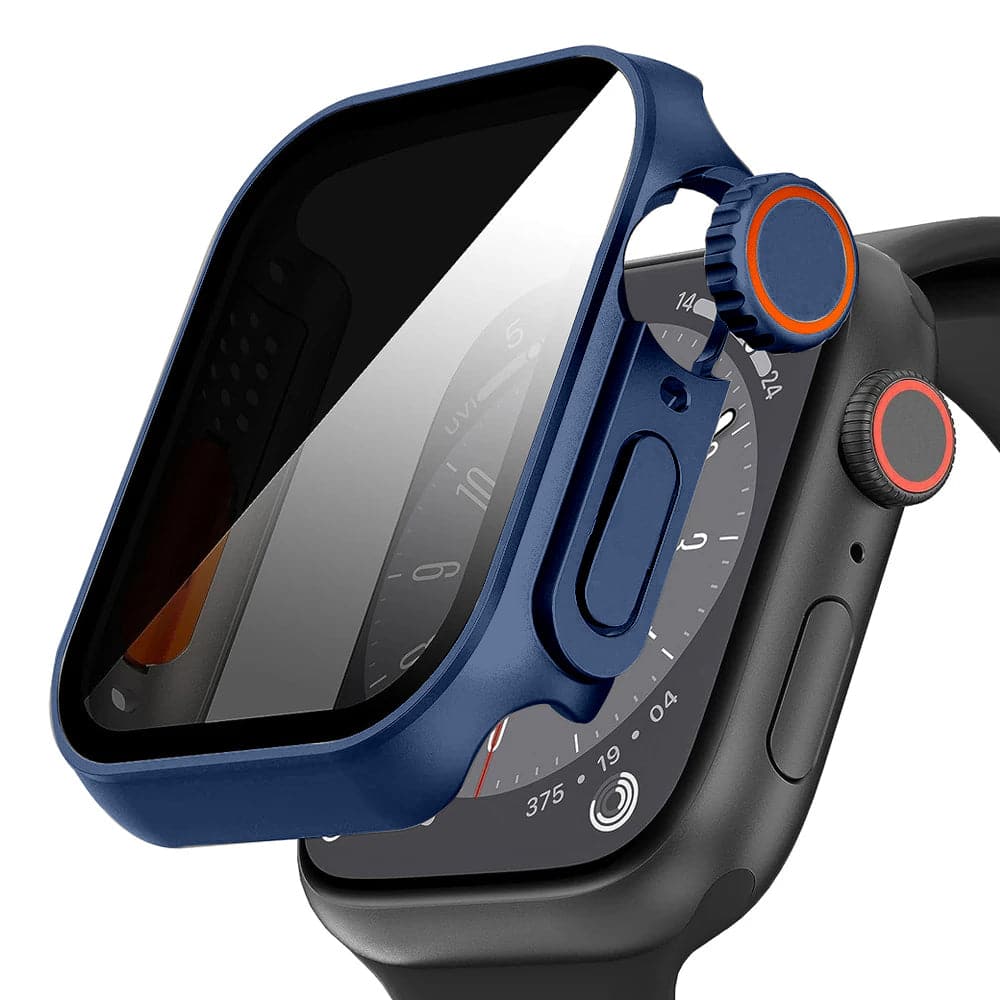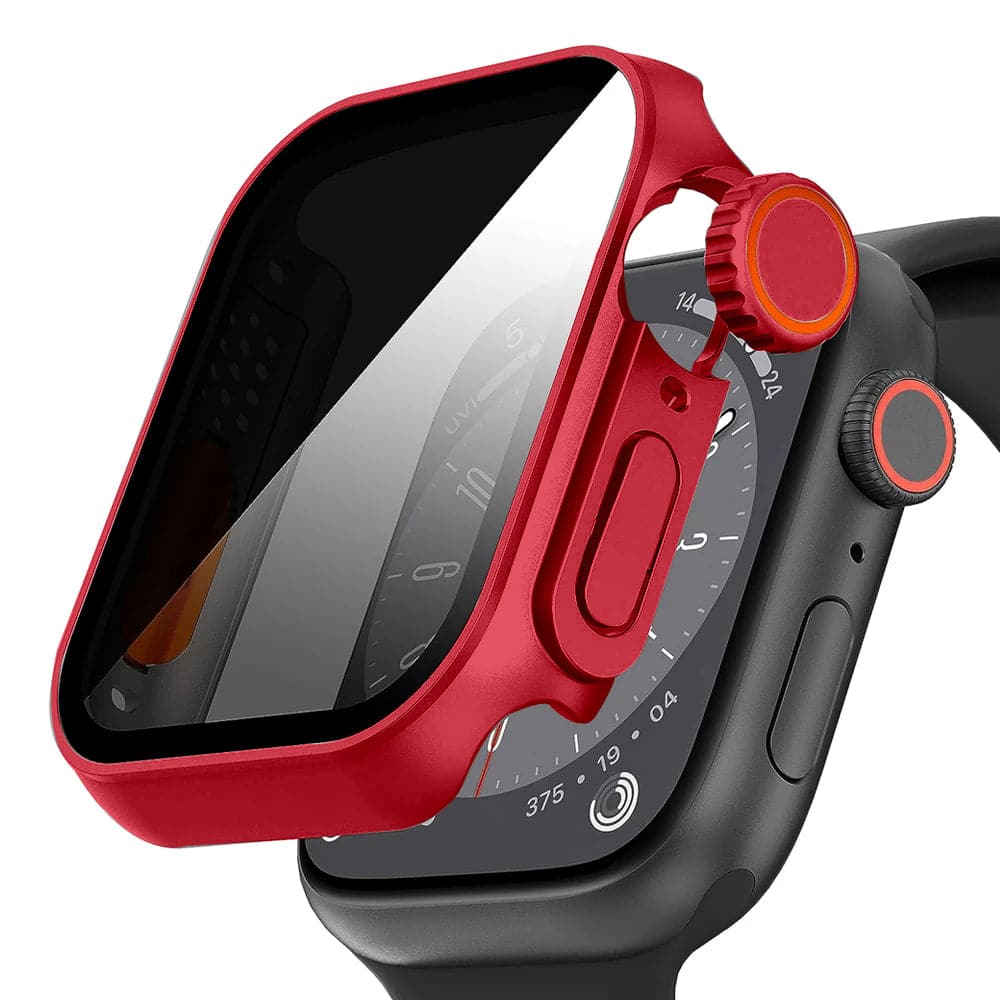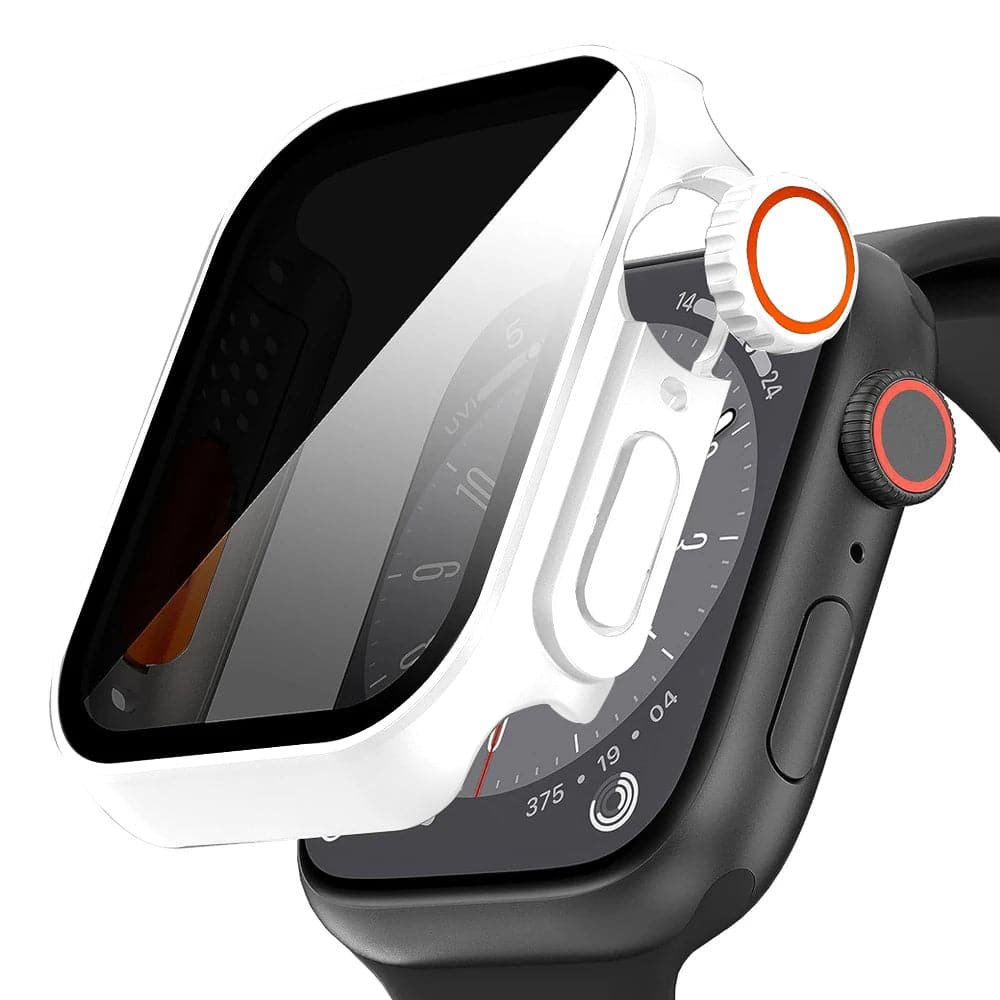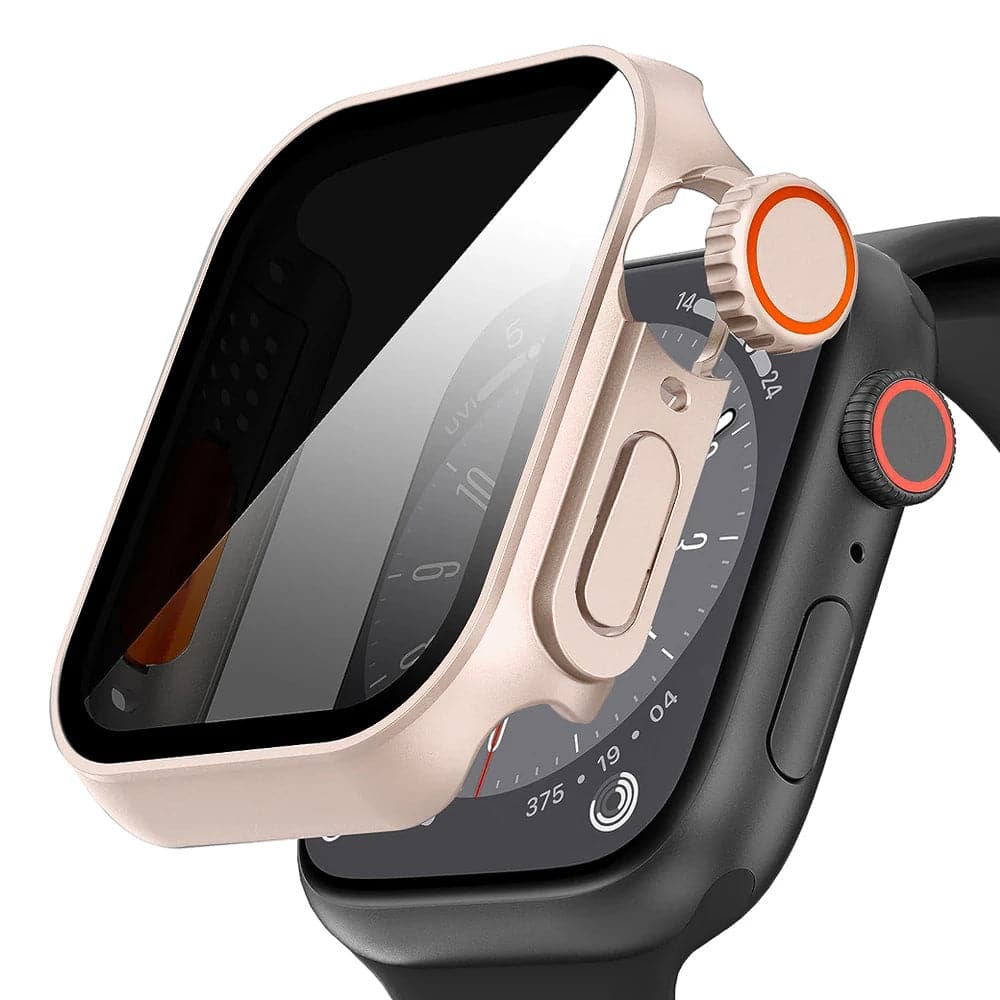 The Perfect Ultra Replica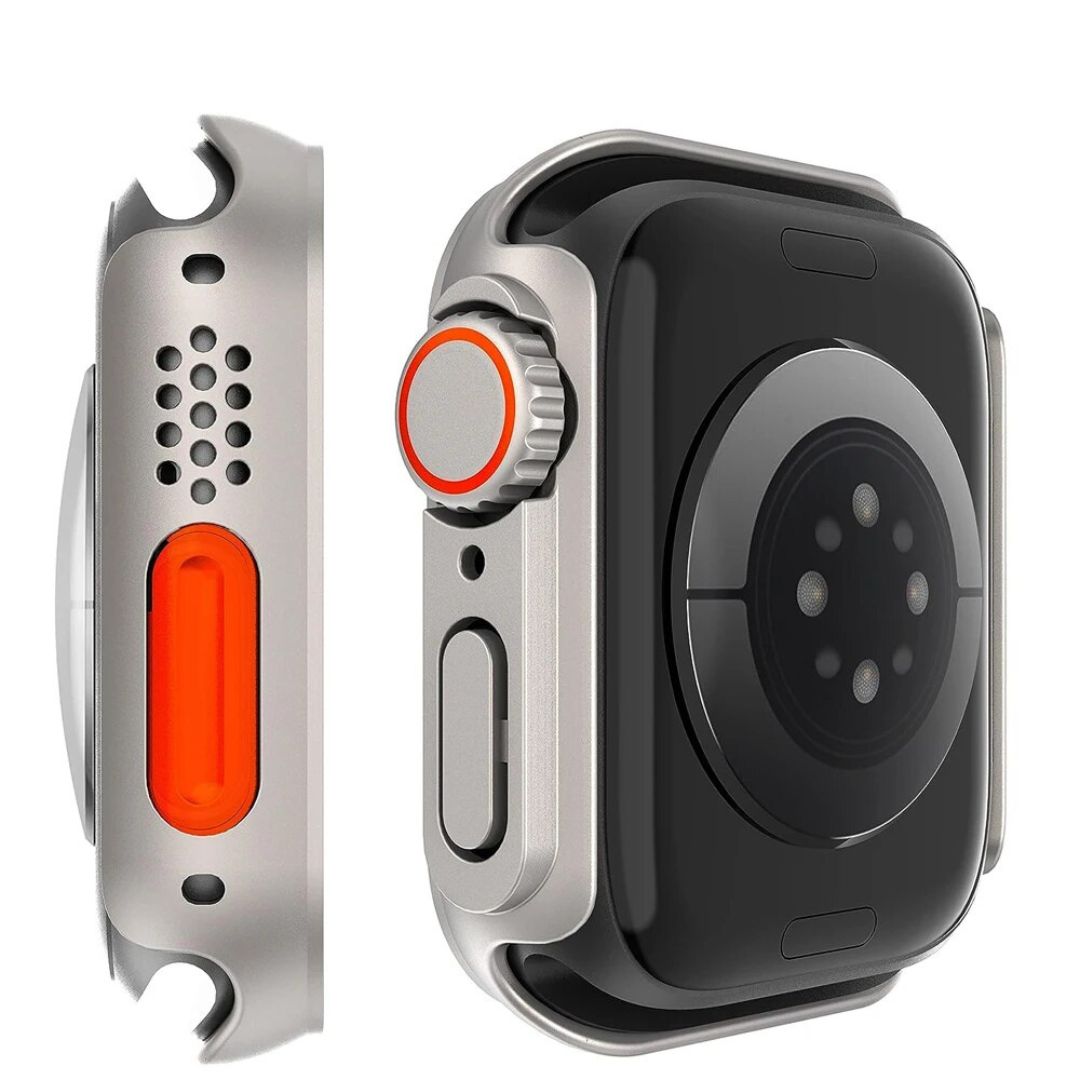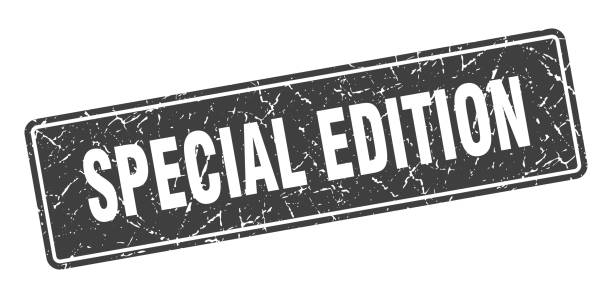 Uncompromised Detail
Enjoy complete access to all controls, buttons, and sensors, thanks to our meticulous 1:1 precision cutouts. Your original Apple Watch's functionality remains untouched and uncompromised.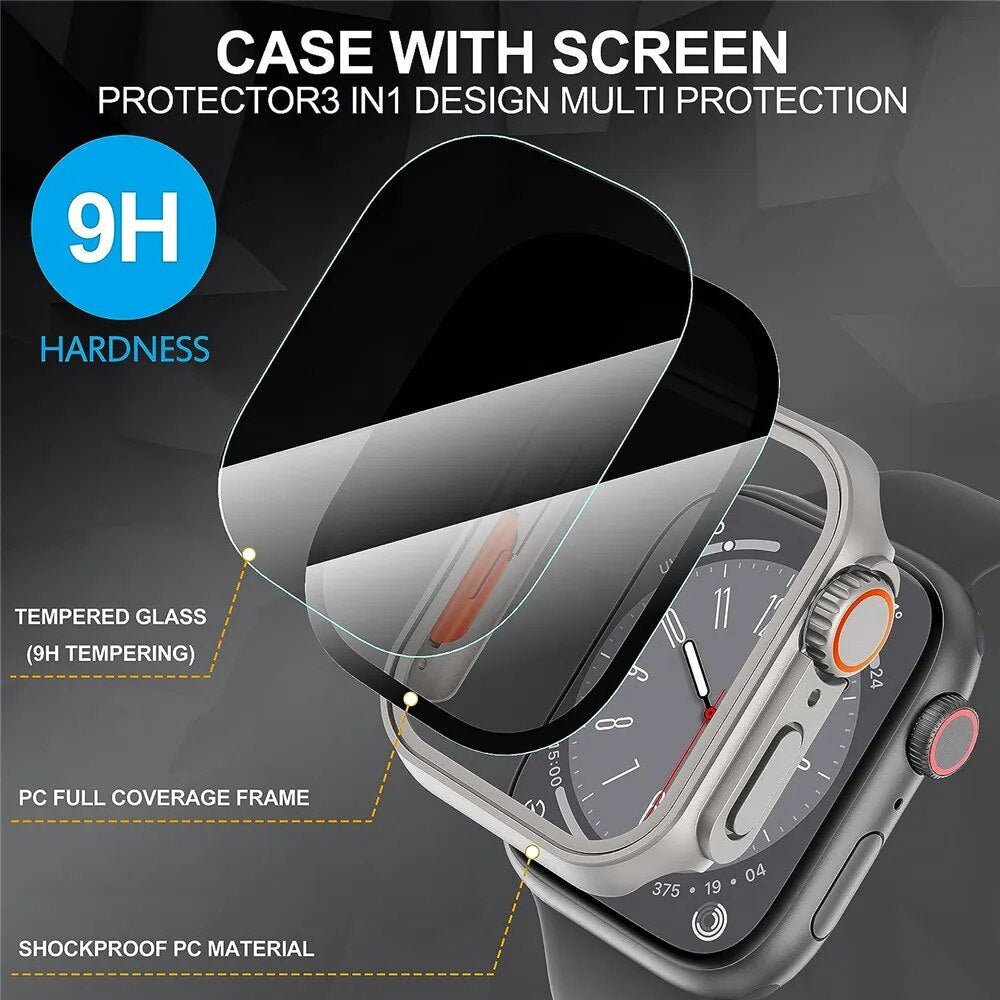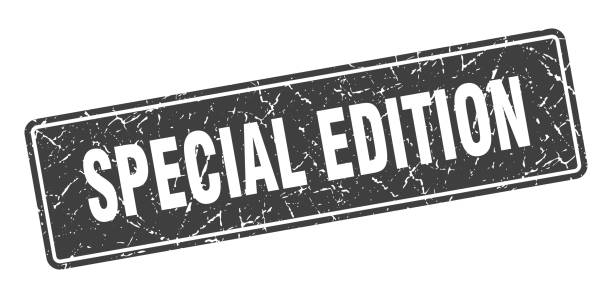 Unrivaled Touch Sensitivity
Experience immaculate touch sensitivity with our protective case. It effortlessly repels fog and water, be it during a sweaty workout or a casual hand wash, ensuring your Apple Watch's touch responsiveness is never compromised.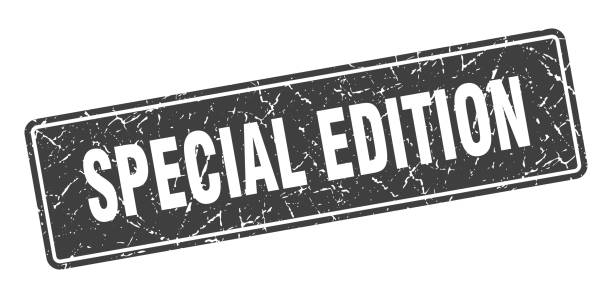 Peak Privacy, Zero Compromise
Dive into an unmatched anti-spy experience. This full-coverage screen protector keeps prying eyes at bay while guaranteeing optimal protection from scratches, jolts, and unexpected spills. Experience the original touch sensitivity of your Apple Watch, making this the top pick for those who won't settle for anything less than the best.